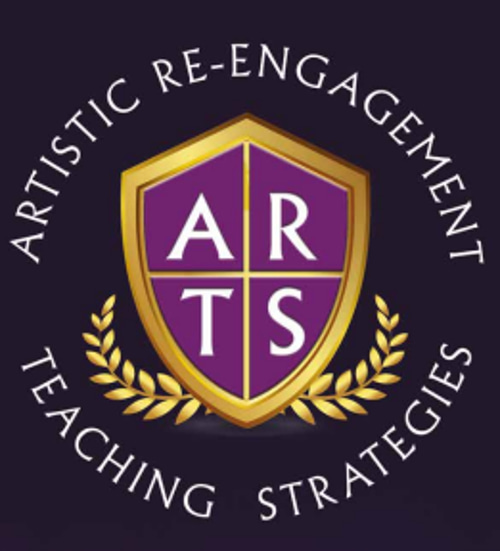 We are delighted to share with you our latest achievements and developments from all our groups at ARTS Education.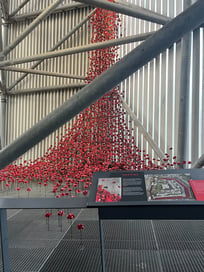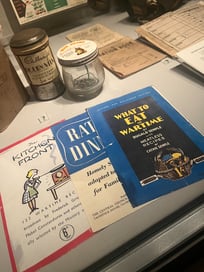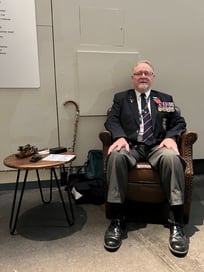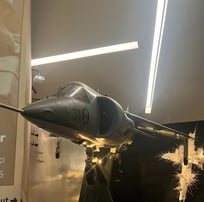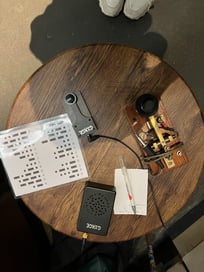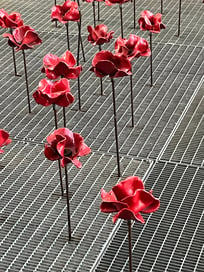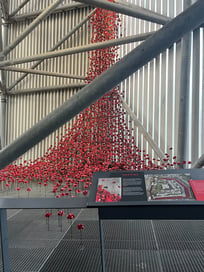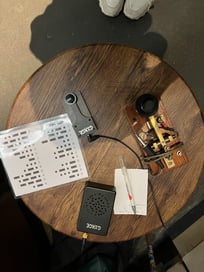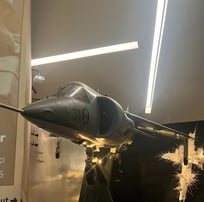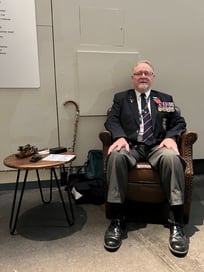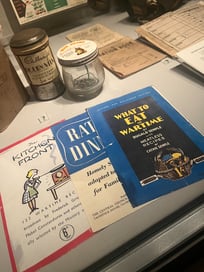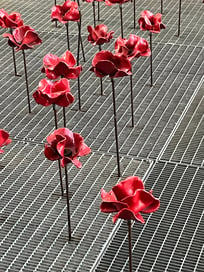 On November 9th, 2023, a group of ARTS students visited the Imperial War Museum North in Manchester. The students had the opportunity to explore the museum's exhibitions.
One of the exhibitions that the students visited was "Poppies," a large-scale art installation by Paul Cummins. The installation consists of over 800,000 ceramic poppies.
The students also had the opportunity to meet Peter, a Merchant Sailor from the Royal Navy who specialized in Morse code. Peter explained that not only did he have to learn the alphabet in multiple languages, but he also had to learn punctuation and grammar in order to send and receive messages accurately. He also offered the students the chance to spell out their names in Morse code on his telegraph.
The students trip to the Imperial War Museum North was a reminder that literature can help us to understand the past and to reflect on the human experience. The stories that the students encountered at the museum exposed them to a variety of Views and perspectives. The trip also helped the students to develop their critical thinking and analytical skills.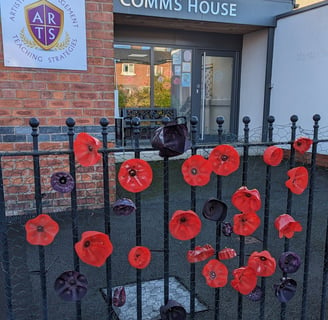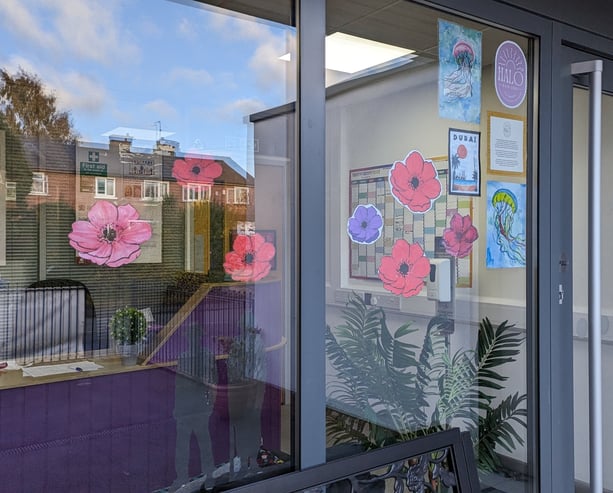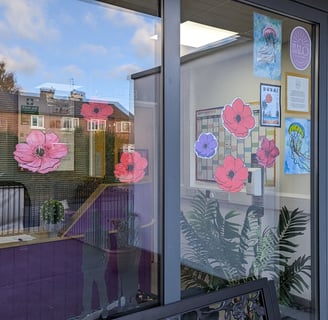 As we approach Remembrance Sunday, we have organised a trip to the Imperial War Museum in Manchester. The IWM North is not just a museum; it's a dynamic learning hub that seamlessly integrates history, literature, English, and more. Through its interactive exhibits, captivating displays, and personal stories, the museum provides a unique opportunity for students to engage with the past and connect it to their own lives.
Literature enthusiasts will find themselves captivated by the museum's rich collection of personal accounts, letters, and diaries, these firsthand narratives offer a poignant counterpoint to historical accounts.
For history enthusiasts, the IWM North is a veritable goldmine, Students can gain a deeper understanding of the political, social, and economic factors that have shaped the course of history.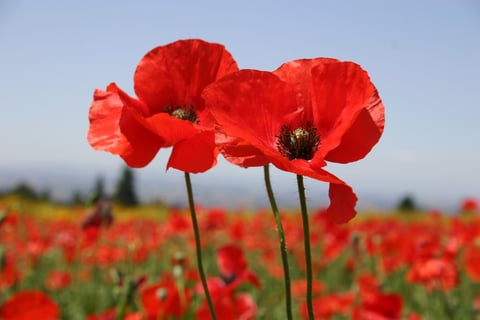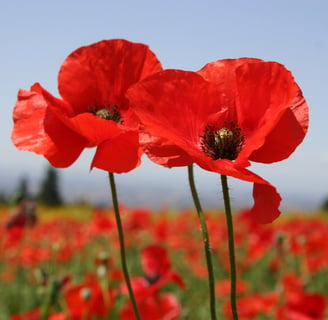 24th October

On our trip to Birchalls Farm in Rainford, students had the opportunity to view all the entrants in the scarecrow competition besides their own. They were amazed by the creativity and ingenuity of the scarecrows, which ranged from traditional scarecrows made from straw and old clothes to more elaborate creations made from recycled materials.
Some students also took the opportunity to go pumpkin picking and learn about growing and how far in advance they need to be grown for Halloween. They learned that pumpkins typically take around 100 days to grow from seed to harvest, so they need to be planted in early June to be ready for Halloween. Students also learned that pumpkins need full sun and well-drained soil to grow well.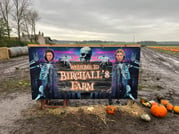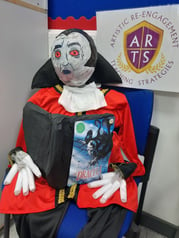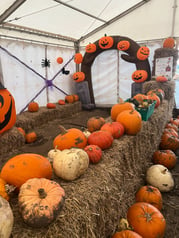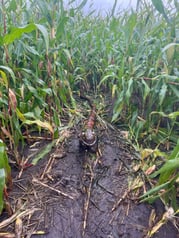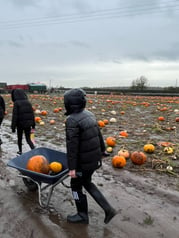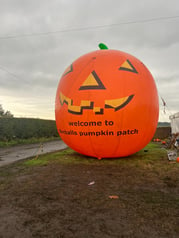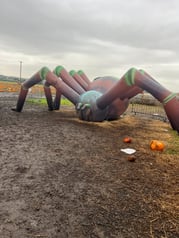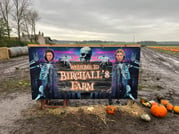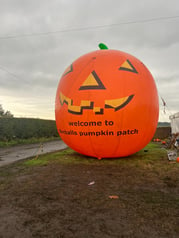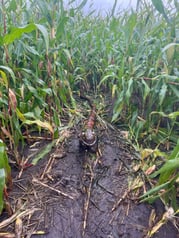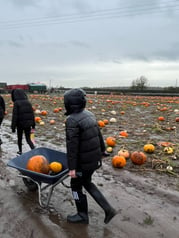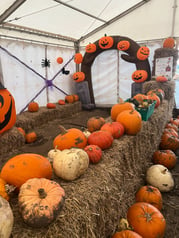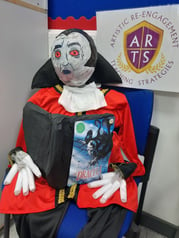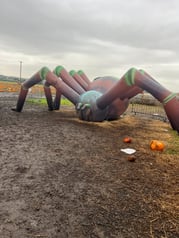 23rd October
Following on from visit from Author Noran Hobnail our trip to the Big Little Library in Gateacre was a resounding success, with students gaining access to a wealth of resources to help inspire their story writing in English and finding books to continue to encourage them to read both in and outside school.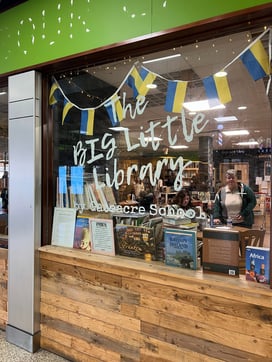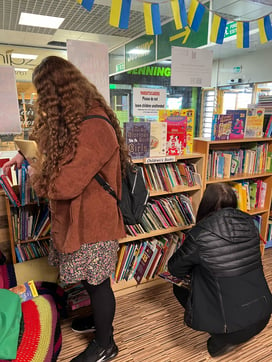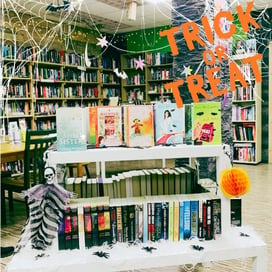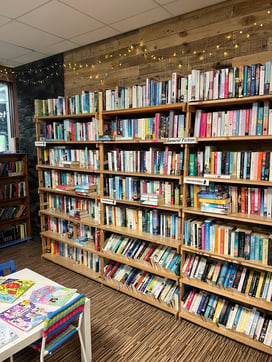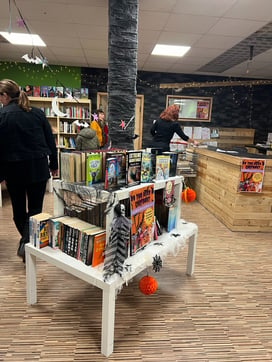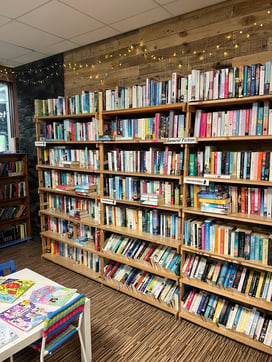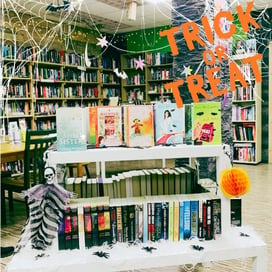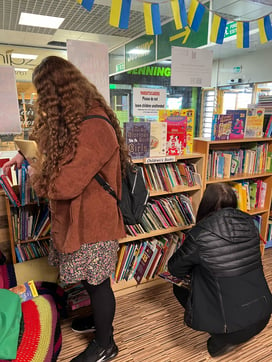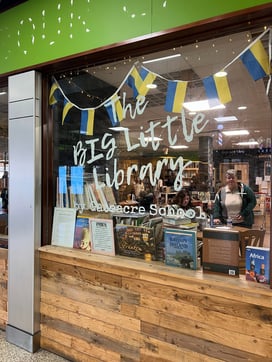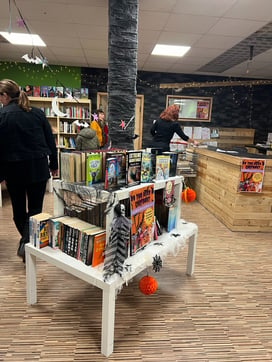 At ARTS Education we want all our pupils to foster a lifelong love of reading, we believe this will help set our students up to become enthusiastic and fluent readers and as such reading is at the heart of everything we do.
We want our pupils to read for enjoyment and we can already see this happening through our daily reading activities. Pupils who were once reluctant to even look at a book are now enjoying reading quietly or aloud within their reading groups, with lots of pupils now choosing to read in their own time. We want our pupils to be able to have access to books and feel confident reading and able to find out about the world around them and to support them in having a deeper understanding of their interests.
Reading opportunities at ARTS
Our reading activities take place daily at ARTS, in small groups students read independently overseen by our staff who model positive reading behavior by reading their own book alongside them. For those pupils who need a little more support they work with staff to read text together or through a laptop using narrator software to then complete a book review on what they have understood about the book they were reading. We have also invested in an IDL reading program which all pupils have access to in school to aid them given their specific needs.
At ARTS we are fortunate enough to have a well stocked library and also have an online library that both are constantly being expanded. As well as covering books from the national curriculum recommended reading list we use pupils' voices to ensure we have text to suit their interests. Both our physical library and online library offer pupils a wide range of books suitable for all age ranges and abilities. We hope in time to set up a lunchtime book club giving pupils the opportunity to read collectively and discuss different books. This gives pupils the chance to read books they may not normally choose.
To encourage our students to read at home we have set up an electronic library so that the students can have access to relevant reading material both in and out of school. They can read their favourite book at home and then continue reading where they left off in our daily reading sessions. If your child is a student at ARTS Education, please ask about access.
"The more that you read, the more things you will know. The more that you learn, the more places you'll go."
-Dr. Seuss
Love of reading at ARTS Education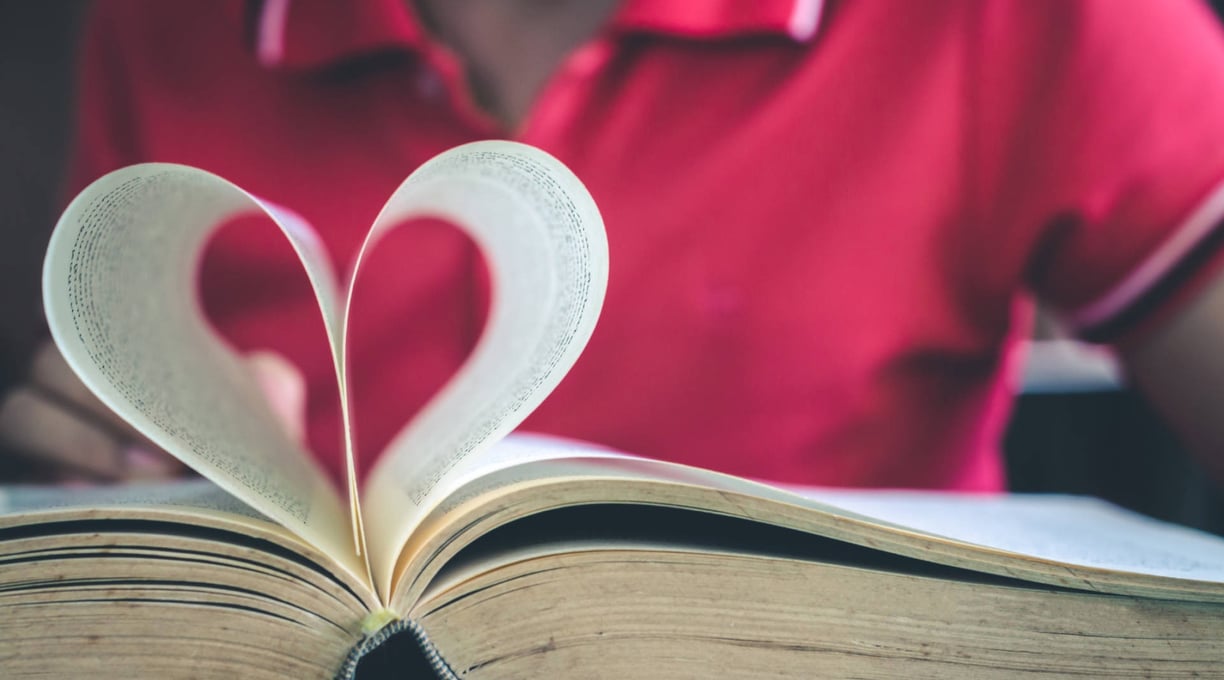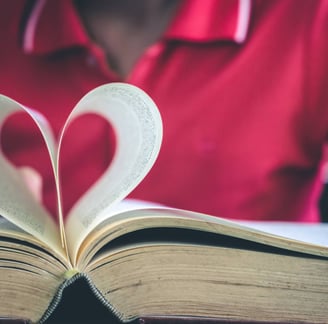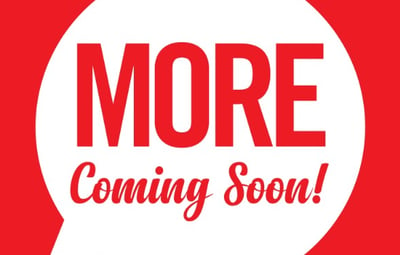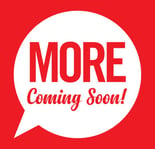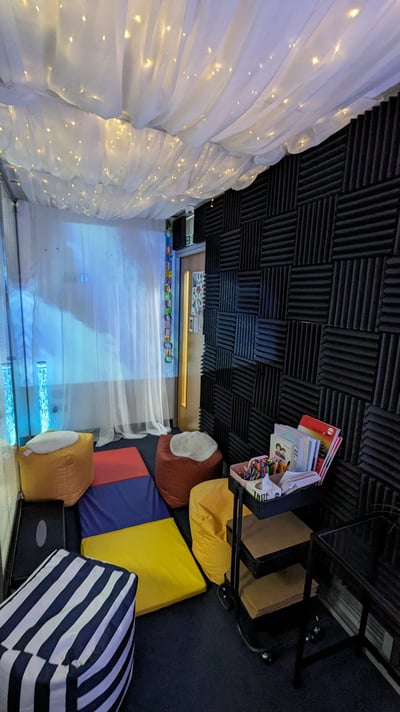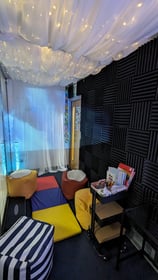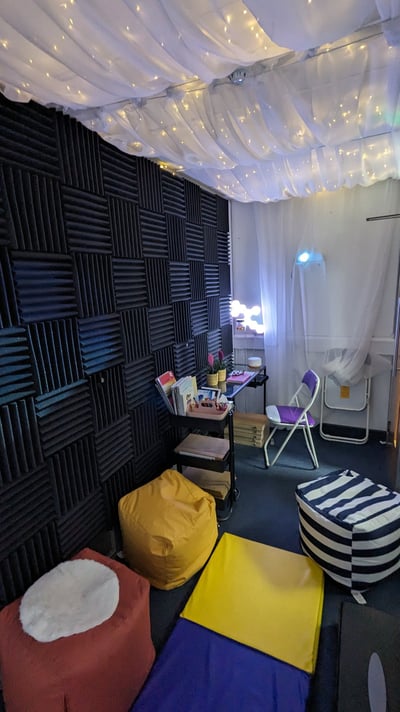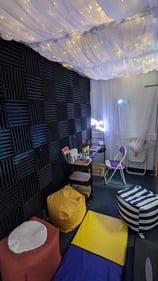 Introducing our new Therapy room!
This space is designed to provide students with a safe and supportive environment to relax, de-stress, and improve their overall well-being.
The chill out therapy room is equipped with a variety of amenities that are proven to promote relaxation and stress relief, including:
Comfortable seating, such as beanbags and soft flooring.

Dimmable lighting and soothing music

Aromatherapy diffusers with calming scents

Weighted blankets and other sensory items

Art supplies and other creative materials
We believe that the chill out therapy room will be a valuable resource for our students, and we are excited to see how they use it to improve their well-being.
Recently, we were thrilled to have author Brian O'Hanlon (AKA Noran Hobnail) visit our school to give a talk on his journey to becoming a children's book author. Noran Hobnail shared his story with students, including how he got his start in writing, the challenges he faced, and the rewards of being an author. He also read from his book and answered students' questions.
Noran Hobnail's visit was a wonderful opportunity for our students to learn about the different career paths available in the field of literacy. Students learned that there are many different ways to work with books, including writing, editing, illustrating, and publishing. They also learned that authors come from all walks of life and have a variety of different backgrounds.
We believe that it is important for students to see themselves reflected in the books they read and in the authors they meet. Noran Hobnail's visit was a powerful reminder that anyone can become an author, and that there are many different ways to contribute to the world of literacy.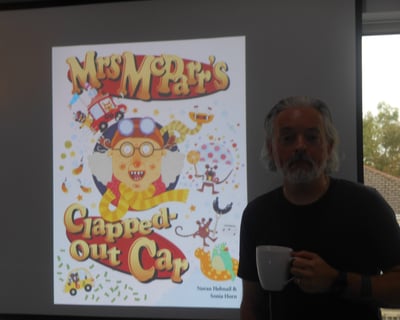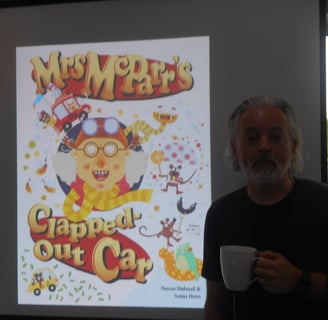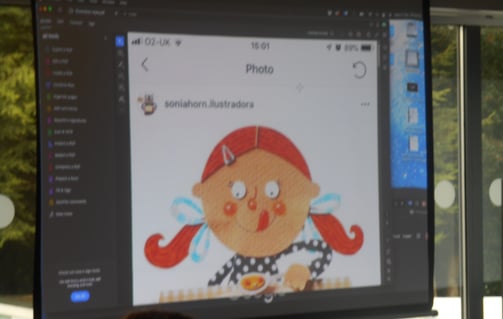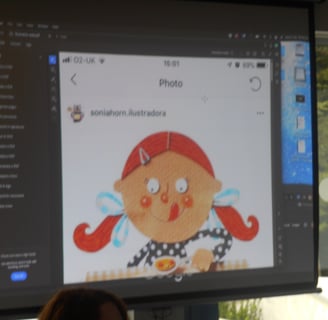 Welcome to the new ARTS Education School Library!
We are excited to announce the opening of our new school library to supplement our online library, which features a wide selection of books, magazines and other resources to support your learning and creative endeavours.
In addition to our traditional collection, we are also introducing a new incentive to read called Bookflix. Bookflix is a personalized book recommendation service that works just like Netflix. Simply tell us your favourite books and genres, and we'll recommend new reads that you're sure to love.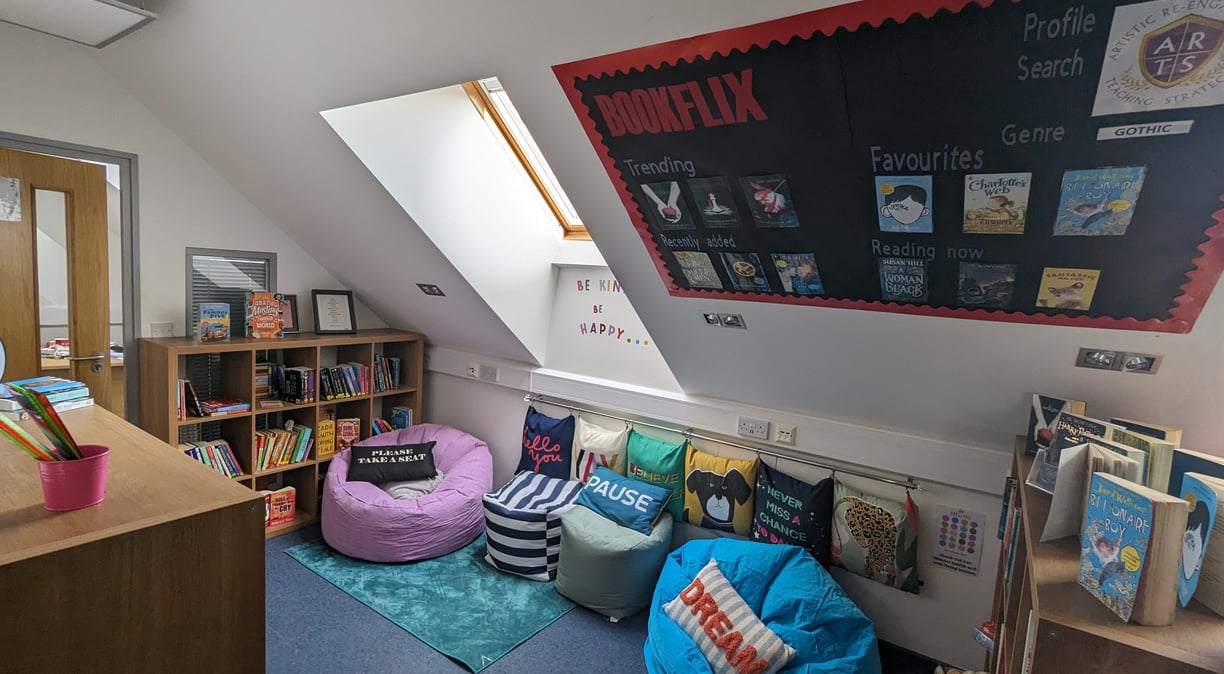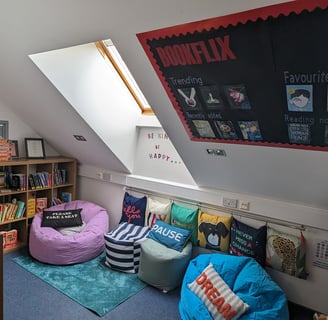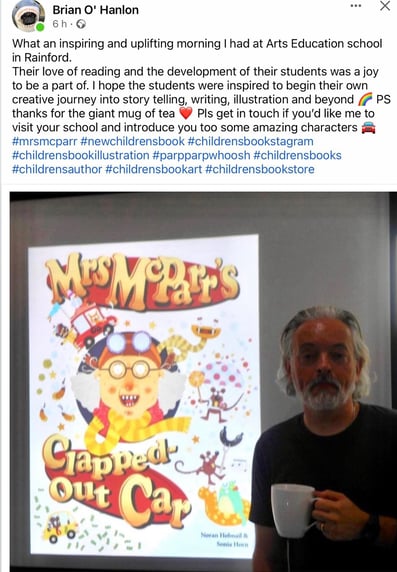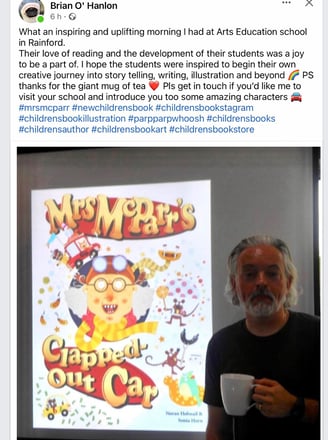 Noran 'AKA' Brian, has shared some wonderfully kind words after his visit to ARTS Education.
We wish Noran well and we look forward to seeing him again soon, his inspiration is very catching!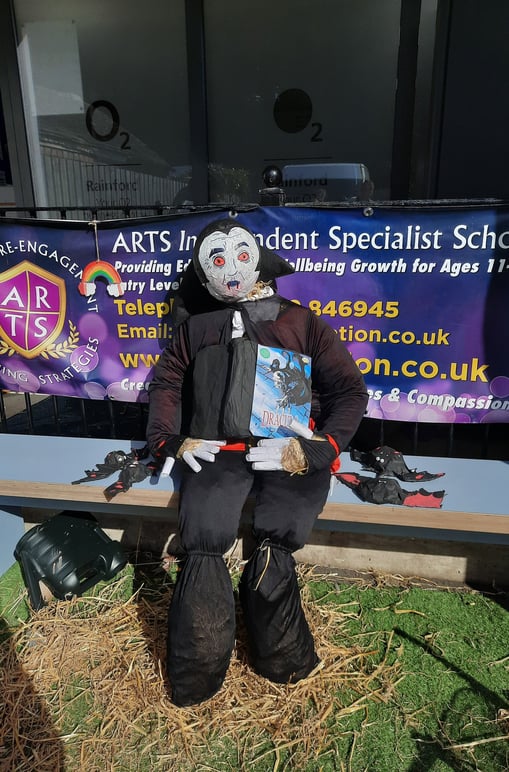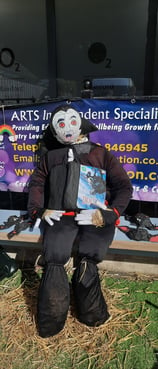 ARTS Education Students Enter Birchall's Pumpkin Patch Scarecrow Competition
The students of ARTS Education are excited to announce their entry into this year's Birchall's Pumpkin Patch Scarecrow Competition. Their scarecrow, Dracula, is a terrifying and realistic depiction of the iconic gothic character.
The students were inspired to create Dracula after studying Bram Stoker's novel of the same name in their English class during Gothic Literature. They were fascinated by the character's dark and mysterious nature, and they wanted to bring him to life in their scarecrow.
The students worked hard to create a scarecrow that was both authentic and visually appealing. They used a variety of materials, including hay, straw, and fabric, to create a scarecrow that looked like it had stepped right out of the pages of Stoker's novel.
The students are confident that their scarecrow will be a hit at the Birchall's Pumpkin Patch Scarecrow Competition. They are proud of their hard work, and they are excited to see how their scarecrow compares to the other entries.
Entries to this years competition can be found https://en-gb.facebook.com/birchallspumpkinpatch/